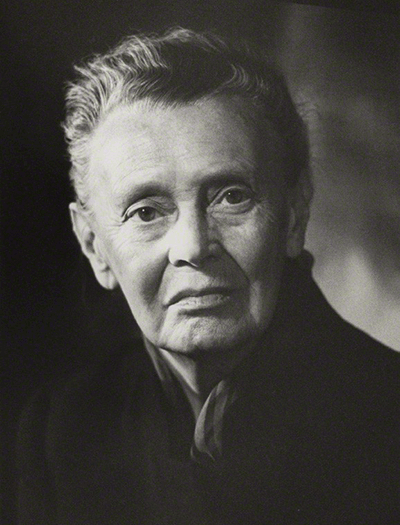 Margaret Ethel Jameson

- Well known British author (mostly under the name Storm Jameson), feminist and political activist. She was born and raised in Yorkshire, England and died there at Cambridge, in 1986.
Margaret Jameson was born January 8, 1891 in Whitby, Yorkshire, England. She was the eldest of four children of William Storm and Hannah (Galilie) Jameson. She briefly attended school at the Scarborough Municipal, before studying at the University of Leeds. She moved to London, where she earned a Masters of Arts degree from King's College London in 1914 and then went on to teach before becoming a full-time writer, mostly under the name Storm Jameson (somewhat of an homage to her paternal grandmother's surname), she also published three novels pseudonymous in 1937-38. The first two used the name James Hill and the third one was published under the name William Lamb. In addition to her novels, Jameson wrote three autobiographies.
Aside from her prolific literary life, Margaret Jameson was a dedicated feminist and political activist. She was a prominent president of the British branch of the International PEN association, from 1939. She was also active in helping refugee writers, and active and outspoken in many political matters. She was a founding member of the Peace Pledge Union. Jameson was a devout socialist in the 1930s, although the outbreak of the Second World War caused her to recant her pacifism and later adopt anti-Communist views. However, she remained a strong supporter of the Labour Party.
Margaret married twice, first, in 1913 to Charles Douglas Clark. That marriage did not last and in 1926 she remarried, historian and author Guy Patterson Chapman (1889-1972). There are no known children of this second marriage. Margaret Ethel Jameson died a widow, on September 30, 1986, while living at Bethany Paxton Hall, near St. Neots, in Cambridgeshire, England.[1]
The rebuilt Charles Morris Halls of the University of Leeds, have a building named after her, Storm Jameson Court.
---
Y-DNA test, associated with this family, #: None Known
---
Footnotes/References
[1] Margaret Storm Jameson: A Life - Biography - Jennifer Birkett - Oxford University Press, 2009, p.345
---
Bibliography/Resources: